United World Challenge – solo row from California to Hawaii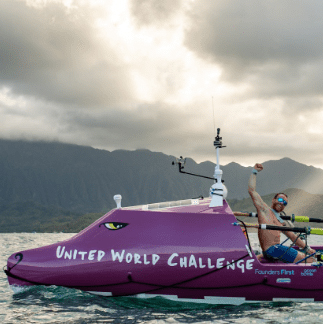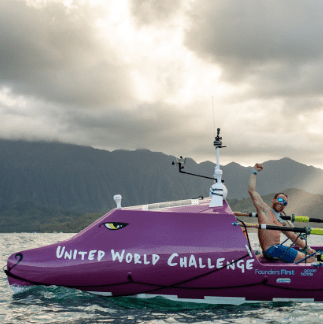 A grant has been awarded to the United World Challenge under the Creativity for Change category.  Tez Steinberg, a former Circular Economy Fellow in the Ellen MacArthur Foundation, will row solo from California to Hawaii.  This is a journey only seven people have done before and Tez will cross the Great Pacific Garbage Patch.
The adventure will create a journey-based interactive Story Map of the row to inspire a shift in people's thinking about what is possible.  It will be the center of the project's platform distributing educational curricula on ocean health, conservation, and computer modeling to schools and classrooms around the world.
Owing to Covid-19, the adventure has been slightly delayed, but Tez is confident that he will be setting off in mid-June 2020.
The funding supports the Story Map specifically.
See website here