Optimistic Foundation CIC – Power Station Project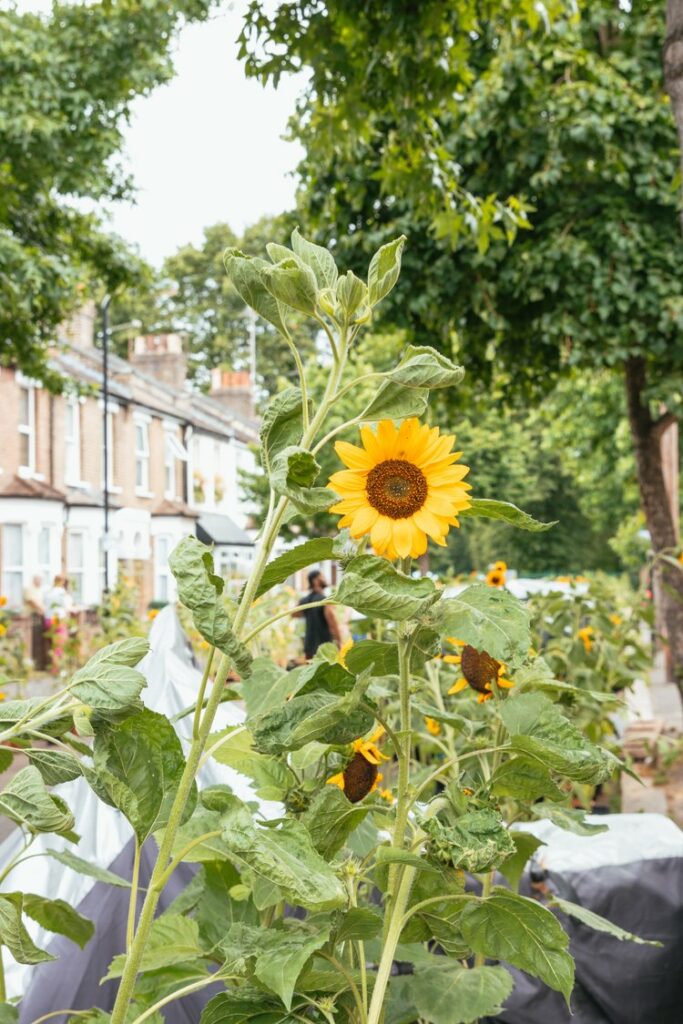 At the core of Optimistic Foundation are the practices of filmmaker and musician Dan Edelstyn and artist Hilary Powell who have worked alongside each other in East London as the London 2012 Olympic development began. 
We bring the community to the heart of the production process, strengthen marginal voices and bring critical issues into mainstream debate through provocative cultural action.

We believe in the subversive, radical imagination, in the power of and indeed urgent need for the surreal and comic in dark times – to open up possibilities of more just ways of organising and living when everyday life and democracy are corroded.
A small grant has been awarded to support its project to build a renewable/solar Power Station tackling climate/energy/economic crises.
POWER STATION is a 'show and do' project building a renewable/solar POWER STATION across the rooftops (streets, schools and community buildings) of North East London (E17)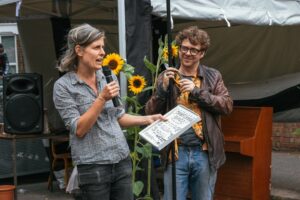 – working with art and infrastructure to tackle the interlinked climate/energy/cost of living crises. Using cultural action and film to tell, make and invite others into a collective story of action, the CIC aims to build community as it goes – hyper locally and globally sharing an empowering call to build energy democracy and contributing to and arguing for a just transition. 
POWER STATION grew out of pandemic mutual aid networks and the looks again at the political potential and agency of a typical London terraced street. For 2 years Hilary and Dan have researched, co designed and organised a project to make one street a solar powered retrofit POWER STATION involving and building a diverse community.