My Shelter Foundation – Global Lighting Project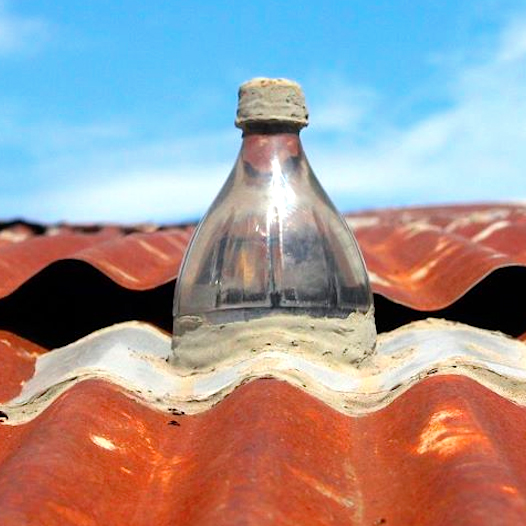 Based in the Philippines, My Shelter Foundation was founded by Mr. Illac Diaz and its project 'Liter of Light' uses recycled plastic bottles as solar light bulbs.  The project provides energy to poor families in the Philippines and enables them to be 'green' as the technology is very simple and sustainable and the light is free.   David de Rothschild opened the first Solar Pavilion in the Philippines at the Rizal Park in Manila in April 2013.
A Sculpt the Future Foundation donation has been made to the charity's Global Lighting Project, which was launched at Burning Man in August/September 2013 and will provide clean energy for the temple.  This will be followed up by workshops/talks to be given by Illac Diaz following Burning Man.
The lighting packs made possible through a VFNF grant will be handed on to volunteers who will take them off around the world and install them where they're needed most.
STEP 1: Build 170 kits for the fence around the temple (Manila)
STEP 2: Work with volunteers to assemble and tie bind it to the walls
STEP 3: Repack Kits after Burning Man for Toronto
STEP 4: Sept 23 ( http://www.futourism.org/ ) will deploy Liter of Light Kits to 170 volunteers
STEP 5: Volunteers will Teach, Install, and Upload (location, pictures, video)
We just need the initial break to create the momentum to get the bulbs made and brought to Burning Man. From here it will be able to be all transferred to Toronto then globally through the travel volunteers.

Illac Diaz