Mountain Caribou Initiative – Conservation Challenges, an exploration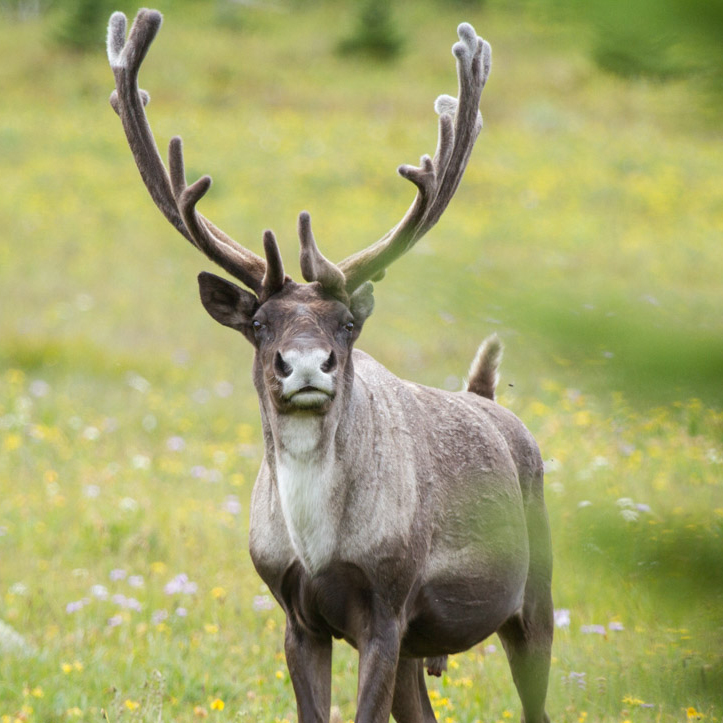 David Moskowitz, works as a biologist, photographer, and outdoor educator. He is the author of two books, Wildlife of the Pacific Northwest and Wolves in the Land of Salmon. He has contributed his technical expertise to a wide variety of wildlife studies regionally and in the Canadian and U.S. Rocky mountains, focusing on using tracking and other non-invasive methods to study wildlife ecology and promote conservation. He helped establish the Cascade Citizen Wildlife Monitoring Project, a citizen science effort to search for and monitor rare and sensitive wildlife in the Cascades and other Northwest wildlands.
Mountain caribou are on the brink of disappearing across most of their range in the Pacific Northwest of the USA and Canada.  David took part in the Wolf OR 7 Expedition, supported by Sculpt the Future Foundation in 2014 and has now launched a new initiative to explore the world of mountain caribou and the conservation challenges faced to sustain them and the unique mountain landscapes they depend on.
The initiative seeks to tell the story of these animals and the amazing mountains they call home. The last herd of caribou that travels between Washington, Idaho, and British Columbia is down to just 13 animals and, across their whole range, only about 1,500 animals remain. The initiative will attempt to inspire engagement in support of the caribou through creative and inspiring storytelling in a variety of traditional and new media formats: social media posts and blog posts; short video format educational episodes; photo essays and articles, and collaboration with other conservation efforts.
Sculpt the Future Foundation has made a donation towards the direct costs of one of the two expeditions planned – fieldwork, research, photography, and videography to capture the complicated seasonal shifts in caribou behavior over the course of a year and to explore the varying conservation challenges they face as they migrate up and down the mountains they call home, which puts them in contact with everything from industrial logging operations to high elevation helicopter access backcountry ski businesses.
Read more here.