Celine Cousteau – Tribes on the Edge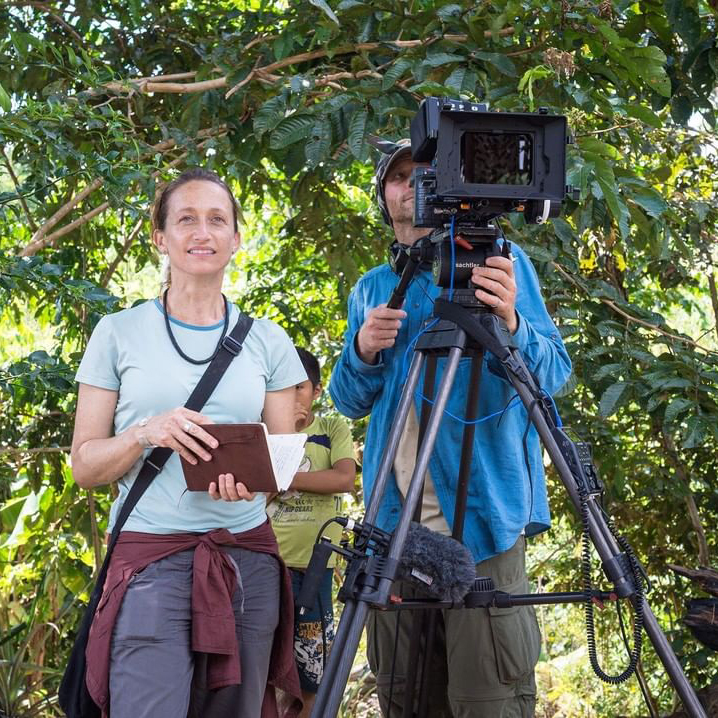 A grant has been awarded towards the educational work of Celine Cousteau's 'Tribes on the Edge' – impact film and educational campaign.
On the border of Brazil and Peru, the Javari Valley is home to the largest concentration of vulnerable uncontacted tribes in the entire Amazon – at risk because of an encroaching developing world.  The indigenous people Vale do Javari help protect an ecosystem that produces 20% of the oxygen WE ALL breathe every day. The film is a catalyst for advocacy and action and is a must-see!
Please click here.
TRIBES ON THE EDGE follows filmmaker Céline Cousteau as she returns to the Brazilian Amazon after a fateful email from Beto of the Marúbo tribe beckons her back to help tell his people's story. Céline ventures into the heart of the jungle to explore the health crises and the threats to land and human rights of the Indigenous Peoples of the Vale do Javari, expanding the view to how this is relevant to our own lives. From a history of invaders bringing devastating diseases all the more relevant in our current global pandemic, to the ongoing illegal activities including hunting, gold mining, and deforestation, to the alarming dismantling of all protection of their land and human rights by the Brazilian government. Much more than a narrative of tribal reality in the Amazon, the film provides a perspective on how our future is interwoven with theirs and with nature. The indigenous communities are fighting to protect their home, critical to the ecological balance of our planet, and as a result – they protect us.  
The grant will help enable the continuation of video sessions into classrooms and also to other organisations through the support of the project's part-time Manager of Education.  The programme has already hosted video lessons with more than 6,500 students (Year 1 – University level) in 41 countries.