Architecture for Humanity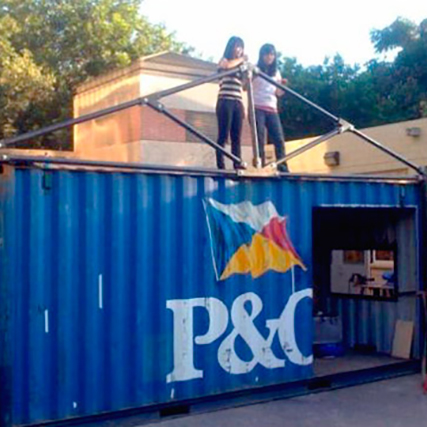 Innovation for Change
Architecture for Humanity is a US not-for-profit that, through a global network of building professionals, brings design, construction, and development services to communities in need.
In 2009 the Foundation supported the Container Studio project which engaged young design students in the activity of designing and constructing working prototypes from two used shipping containers to be deployed to disaster sites around the world and act as 'seeders' for the community re-development. Through the power of professional design, it aims to build safer, sustainable, and more innovative structures, structures that become assets to their communities, and visual indicators of positive change and recovery.
Much of what was learned through the Container Studio has and is being applied in the charity's Haiti reconstruction work post earthquake.

Nathaniel Corum
For more information please visit here.