Birds, Bats and Bees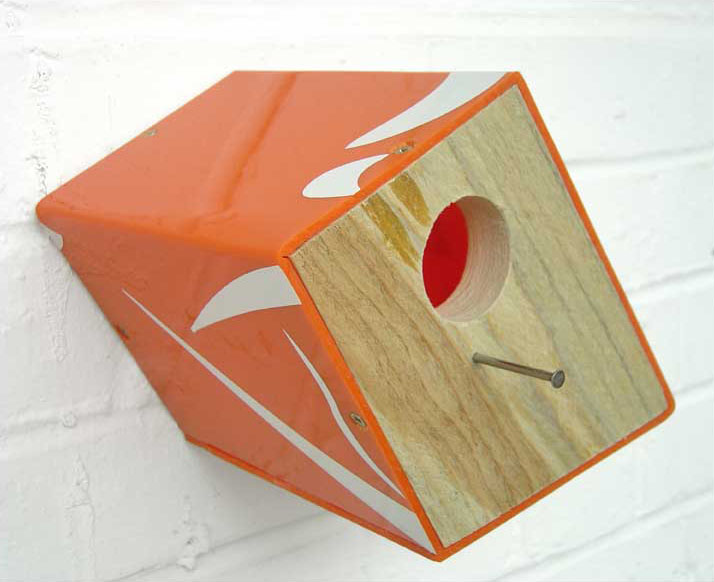 In partnership with auctioneers Phillips de Pury & Company, Adventure Ecology commissioned a selection of internationally renowned artists, designers and architects to create houses for birds, bats and bees out of the auctions houses' waste.
The displacement of birds, bats and bees from their natural habitat in the UK is extremely harmful not only to the animals and insects but also to the sensitive ecological system. Bats, which make up a third of the UK's mammal population, play a key ecological role as a primary predator, eating thousands of insects each night. Of the 16 species of bat in this country, two are endangered and nine are threatened.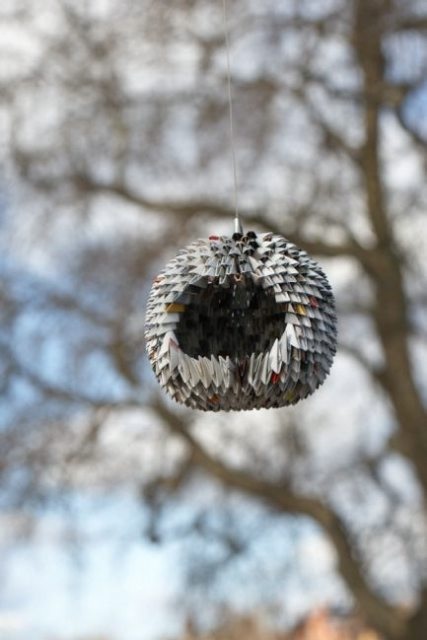 The paper, plastic and wood discarded in the process of packing, moving and installing art works and exhibitions was up-cycled by the artists to create habitats for the rapidly declining numbers of bird, bat and bee species in urban areas.
These handcrafted prototypes were auctioned off on June 27th 2008 with all proceeds going towards Voice for Nature Foundation.